Mobiele koffiebar Mechelen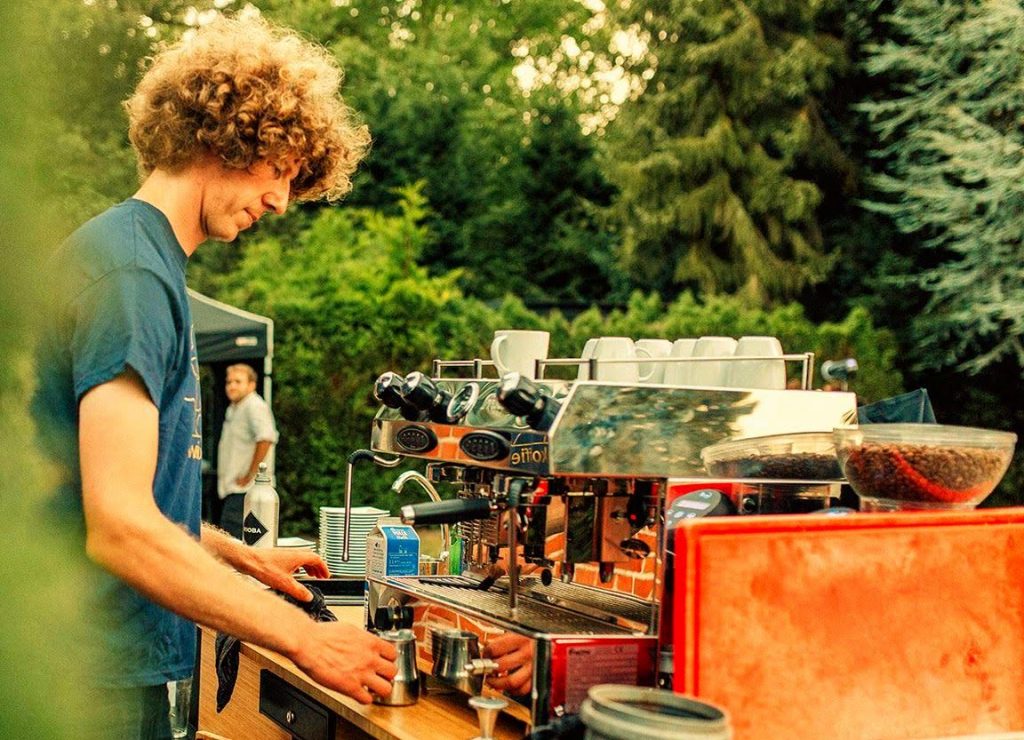 zoekt u een mobiele koffiebar vlakbij Mechelen? Wilde koffie is enthousiast om u en uw gezelschap te komen verwennen.

Een bakfiets is  veel handiger dan een foodtruck. De bakfiets kan, in tegenstelling tot andere mobiele koffiebars, ook binnen in de bedrijfshal, de beurs of gewoon in uw tuin.
De wilde koffie bakfiets is uniek en in Mechelen gebouwd in co-working space wagenoord. De vakmannen van studio swelvet hebben de bakfiets volledig op maat van de 2-meter-grote barista gemaakt.
Wilt u iets anders dan koffie?
Versgeperst fruitsap, koffiekoeken, artisanaal ijs ontbijt of brunch. Alle mobiele koffie catering opties en budgetten zijn bespreekbaar. Vertel mij uw wensen en ik maak voor u graag een persoonlijke offerte.